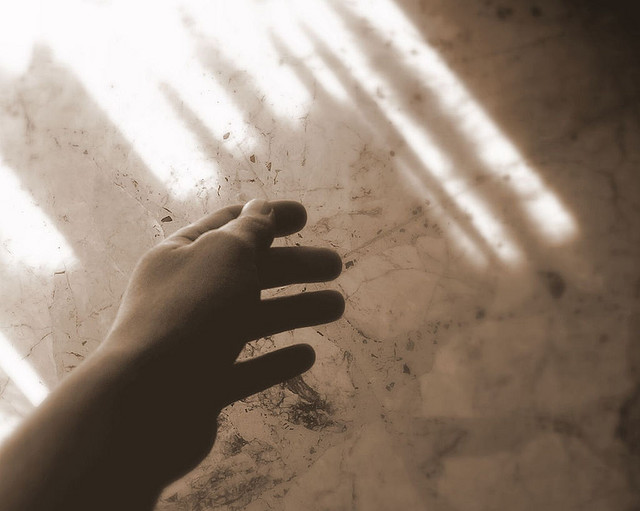 After so long in the dark, you have brought it to the light.  This weight, this burden…you have set it down, revealed it and you have asked to be relieved.  You are relieved.  It is no longer your duty to carry this secret.  In fact, it never was.
A truth hidden becomes heavier than it needs to be.  In the darkness, all can seem so frightening.  You imagine all sorts of scenarios and situations where you will be ridiculed, chided and misunderstood.  But in the light, all is well.  The veil is lifted and there, only innocence and love are revealed.
You are innocent.  You are loved.
And as the truth is uttered, you begin to feel lighter.  That's what light does…it lifts burdens, opens eyes, opens hearts.  Your confession is a call for compassion, not judgement.  This secret is a call for unity, not separation.
You are me.  I am you.  We are Love.
I sit before you and as you weep, I joyfully wipe away your tears.  This is something to celebrate!  You have embraced more of yourself!  There is one less soul sitting in shame in this world.  There is one less soul pretending.  And even though now you cry, very soon you will take a deep breath, sigh with relief and move forward with love.
You are relieved.  You are released.  You are loved.
No more will you hide.  No longer will you stew.  The truth has set you free!  And with my support, my love and my undying faith in YOU, turn within.  For everything I offer is within you too.  Everything I offer, you already had.   There could be no other way.  And knowing this you breathe…you are relieved.