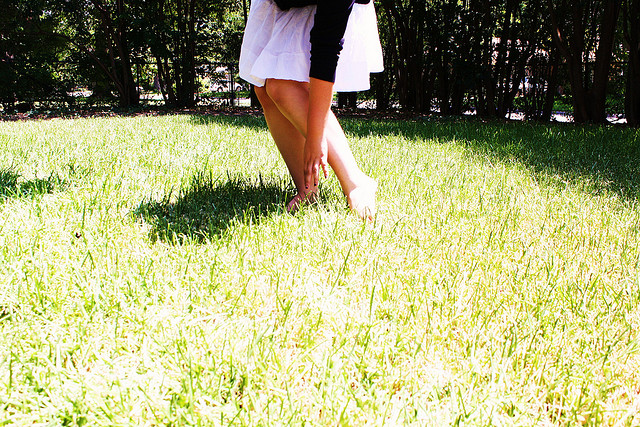 I awoke this morning with a realization.  I have weighed the same since November, despite meditation, healing and prayer (that's not the realization).  I have weighed the same for the past 7 months because I am afraid.  I have a goal weight in mind.  It is in the neighbourhood of 130lbs.  For me, that it is a good and healthy weight.  It is however, also what I weighed at the height of my bulimia.  That was not healthy…not in the least.
And I remember the pain of that…the torture.  I knew every time I ate, so help me God, it would come back up!  I remember the mania…how good I became at lying and hiding.  That's another thing about bulimia by the way.  We often walk around at an average weight so it's more difficult to spot us…and easier for us to hide.
So I woke up this morning to the idea that perhaps somehow I have made a correlation between weighing 130lbs. and being, well, crazy.  Because I'm willing to admit that crazy is what I was.  It was dark.  And I know now that I need to embrace my light in order to be lightened.  I need to remember that all of this hysteria was and is in my mind.  My body is merely a by-product of it.
I'm still healing and that's ok.  I've put this stuff, these feelings on the back-burner for far too long.  I immersed myself in it for 4 months and it was draining.  But I'm ready now to finish the job.  No longer will I deny my 17-year-old self crying out for love.  I shall embrace her, love her and correct her fearful mind.  For until I do, she still lives in me as she was 14 years ago.
And I don't have time for that.  I don't have the time to have this skeleton hanging in my closet.  It's time I forgive.  It's time I release.  It's time to embrace my light.  And as I face the dark I realize its insignificance, its triteness, its illusory nature.  I realize that light is what I am.