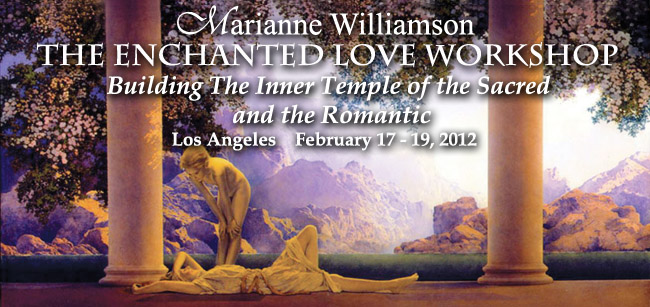 I LOVE love. This is something I work on. I ask myself: Am I reading Persuasion again because I enjoy it or because I am trying to fill some void in my life?  Am I expecting my husband to suddenly transform into Captain Wentworth.  And sometimes the answer is YES.
This is something I work on.
Studying  A Course in Miracles, I know that I am meant to bring every relationship, romantic or not, to look at with the Holy Spirit.  I am called to understand the nature of my special relationships.  In this I am so very naive.  And yet in this I am very willing to learn.
The idea that two people can understand one another so deeply, be so overcome with attraction and love makes me tingly!  It's merely an attempt however.  It's a tiny glimpse into a nanosecond of what it feels like to experience the love of God.  At least that's what I think.  But what do I know?  Like I said, I am very willing to learn.
How can I see my love through the eyes of Spirit?  How can I use this relationship to heal?
I am willing to learn.
Marianne Williamson says: "The romantic journey is one of the most challenging and complex, yet rewarding of all human experiences. At a time when many of us are deeply committed to our spiritual journey, we long for our intimate relationships to be conduits to a higher love."
Ugh. Amen!
Are you willing to learn?
Join Marianne for a 3 Day Event: The Enchanted Love Workshop: The Inner Temple of the Sacred and the Romantic.
Details HERE: http://enchantedlove.eventbrite.com/